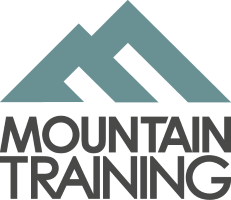 I live in Llanberis, North Wales, working as a climbing and mountaineering instructor and teaching Outdoor Education. I am passionate about working in the outdoors and the exceptional opportunities it can provide for young people and adults.
Originally from London, I moved to Leeds in 1998 and worked as a youth worker; developing programmes for the personal development of young women, using a range of outdoor activities, team games and art-based work. A personal love of being in the hills and in wild open spaces led naturally to encouraging others to find such pleasure. I started to run courses on teaching Outdoor Education, and gained qualifications in rock climbing (SPA) and the hillwalking (ML). I worked for Leeds City Council at their residential outdoor education centre, Herd Farm, running climbing, high ropes, mountain biking and archery activities.
In 2007 I packed it all in to travel and work in New Zealand. On my return to the UK, I moved to North Wales, where I worked at the Mountain Training England office. I also gained the Mountaineering Instructor Award (MIA) which allowed me to become a full time freelance instructor. In 2019 myself and Pete Marshall set up Latitude 534 - With a combined 30years working in the outdoors we wanted to build a company that reflected not just the wealth of our experience, but also the quality of the work we provide. Not just 'run of the mill' activities, but quality instruction; supportive and inclusive access to the outdoors. The rest of the time I have free to spend climbing and walking in the incredible mountains of Snowdonia. And hiding from the rain!