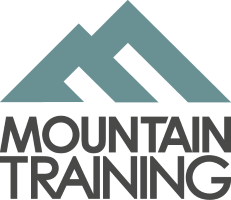 I got my first taste of the UK mountains as an Air Cadet in the Lakes aged 15. The staff were all Mountain Leaders and after that week thats what I wanted to be. At 18 I moved to South Wales to start an apprenticeship in an Outdoor Centre and from there I never looked back!
After a move to North Wales to study for a BSc in Geography, I passed my ML in 2005 but by then I'd also had a good taste of Scottish winter and the Alps and suddenly it was about climbing and mountaineering too. Along the way since then I have been lucky enough to work all over the UK and worldwide. In 2015 for example I climbed classic ice routes on the Ben, rock routes on North faces in the Alps, skied 4000m peaks, summited Kilimanjaro whilst working and did some guiding in Nepal.
Nowadays as a qualified MIC and IML I work with lots of young people and teach mountain skills to adults; navigation, climbing and mountaineering. I am still learning myself everyday and I look forward to the challenge the change in the seasons bring.
I love working with people and seeing them develop. Its a journey for us all but that's how I like it.