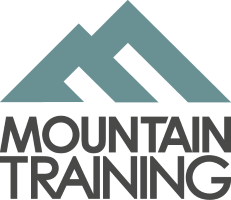 David Love is a UK adventurer, mountaineer and expedition Leader. He's also an officer in the British Army and instructor with the Bear Grylls Survival Academy.
-
David's passion for the outdoors was forged at a young age in the rugged mountains of North Wales and the Scottish Highlands. Leaving school at the age of 18, and despite having no prior experience of alpine mountaineering, he made a solo unguided ascent of Mont Blanc, igniting his lifelong flame for adventure.
-
Before joining the British Army, David qualified as a mountain leader and expedition coordinator for the Duke of Edinburgh's Award, undertaking numerous expeditions across the world, both by land and sea. He's also travelled to some of the world's most volatile countries, including Afghanistan, South Sudan, Somalia, Libya, Mali and other vast swathes of Sub-Saharan Africa and the Middle East.
-
Having now climbing extensively throughout the European Alps, David has made multiple ascents of some of the Europe's most famous peaks including the Matterhorn, Mt Blanc and the Eiger.
-
In early 2017, he successfully completed the first ever solo winter traverse of the Transylvanian Alps to reach the summit of Moldoveanu Peak (2544m) the highest mountain in Romania; a journey that involved constant sub-zero temperatures, unplanned emergency snow holes and a very close encounter with a mountain bear!
-
He now spends much of his time volunteering and leading young people in some of the UK's most challenging environments with the aim of inspiring the next generation to discover their own spirit of adventure.