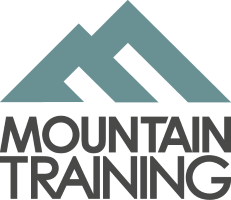 I am an Alpine Mountain Runner and founder of Runtirol www.alpinerunning.co.uk.
Established in 2010, Runtirol provides specialist guiding and tuition to independent mountain runners and walkers.
An active freelance ML, I have a broad range of partners and provide services from large group management and multi-day logistics to specialist 1-1 coaching and devising bespoke events for client groups.
I have detailed route finding knowledge across all UK mountain areas and the European Alps, with specialist local knowledge of the English Lakes and Swiss canton Valais.
A fell runner since 1995, my experience includes competition at national level, long distance endurance running, orienteering, solo and night running. In 1998, I began running in the Alps/Dolomites, and regularly undertake run ascents of peaks and high passes above 2500m, and up to 3500m. I also compete in adventure x gravel bike racing and and a keen sekayaker.
A British Mountaineering Council, Member since 1998, I worked with BMC's Summit magazine to write the first articles on alpine mountain running, "Race for the Summit" published in Summit magazine Summer 2007. I have been a writer contributor on subsequent articles : Alpine running route guide "Running High" Summer 2009 and "Top 10 Fearsome Fell Runs" Autumn 2012.
I have a specialism in mountain culture and heritage and am a Trustee of the Mountain Heritage Trust. Since 2003, have provided Consultancy services to the National Trust in the Lake District, delivery learning and engagement programmes exploring our mountain heritage across the newly designated UNESCO World Heritage Site.