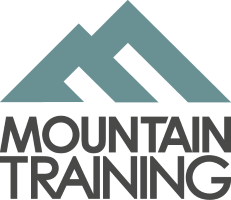 I am aspiring to become an MIC with the goal of also becoming a British Mountain Guide.
I have been hill walking since a very young age. My grandparents took me up Pen Y Fan when I was 6 years old and since then I have been hooked with the outdoors. Every year since then, I have ventured to North Wales and the Lake District, building upon my knowledge.
Aged 13, I joined the Army Cadet Force as a young and keen teenager, eager to develop my skills in a more demanding environment and improve my hill skills and navigation. Through the ACF, I entered the Ten Tors challenge 5 times and found a love of rock climbing.
Aged 16, I took up rock climbing as a hobby which soon developed into UK winter, Ice and mixed climbing.
When I turned 19, I did a Summer Mountain Leader Training course and 6 months later passed the Assessment.
Since then, I have continued to train Ten Tors teams for the ACF and lead groups in North Wales and the Lake District. I have always enjoyed passing on my knowledge to others and relish in the enjoyment others gain from learning new skills and experiencing the outdoors. It means a lot to me when I see individuals develop and improve their new found skills in an environment they may not usually find themselves in.
My winter climbing has now led me to climb in the Alps both summer and winter and take up ski mountaineering and touring.