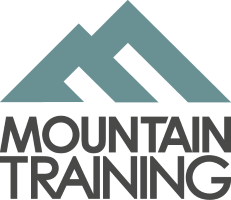 I have been trekking in the Mountains since the 1970s, starting in Scouting with numerous Lyke Wake Walks and Challenge Hikes in Parkas and Jeans over heavy wet bog laden moorland in the N. Yorks Moors, Peak District and Lake District. I trekked the full length of the Outer Hebrides with a school mate aged 16. Went to Ridgeway's Ardmore in 1973 aged 14. In 2001 I took the role of Deputy Expedition Leader for Prince William's Raleigh International Expedition in southern Chilean Patagonia. I was inspired by the Mountain Leaders (including Al Halewood) to return to the UK and qualify as an ML which I did in 2002. Since then I have led numerous World Challenge personal development treks around the world, Venezuela, Costa Rica, Peru, Iceland, Indian Himalayas and Morocco. South America is probably my area of greatest knowledge having spent over 18 months there in one go and driven both way along the Andes from Ecuador to the southern tip, allowing exploration of plenty of remote areas along the way. Way back in 1994 I spent a month in the western Nepalese Himalayas surveying and designing gravity feed fresh water systems for 3 villages with no fresh water. This involved trekking large distances between villages along remote tracks.
Since becoming an MLS I have led dozens of NNAS navigation (Bronze, Silver and Gold) training weekends largely in my native Swaledale (Yorkshires Dales), as well as Walking weekends. I am a Duke of Edinburgh Gold Assessor and an Accredited Practitioner of the Institute for Outdoor Learning (APIOL).
I then set up my own adult trekking company Morocco Guides and take at least 2 treks a year to the Toubkal area.
I am also an Executive Coach and Master NLP Practitioner. The combined skills of MLS and Coach are used taking senior executives from SME's and Blue Chip companies into the outdoors as a personal and team development experience.
Recent corporate clients have been taken out in the North of England National Parks and The Pyrenees.