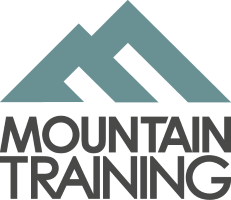 I've been active in the outdoors for as long as I can remember. My parents took me walking and canoeing from a young age.
I worked in Outdoor Education for 12 years. I started part time during my degree (in Geography) then full time after that, with a career move, doing a PGCE leaving my trapped in a classroom teaching humanities for 4 years, during this time I worked on my escape plan (qualifications) to get back into the outdoors. I went back as a full time instructor and freelanced for many different providers.
I joined my local Mountain Rescue Team 3 years ago and have recently made a career change into the Ambulance Service to train as a Paramedic.
I have spent a lot of time in the mountains. Cumulatively I've spent about 18 months in a tent, half of it wild camping.
I've done most of my climbing and scrambing in the Lake District and Snowdonia.
I've done Via Ferratta in Italy, France and Slovakia.
I've been on expeditions in the UK, canoe camped in Scotland and on expeditions to more remote places in Arctic Norway and Baffin Island.
In 2014 I did the Conville Course in the Alps which opened the door to more adventures.
I love the mountains whether it is a sunny day in the Lake District and having the satisfaction of planning a route on a Bank Holiday which means you meet no people, or a wild winter day on a Scottish Mountain, starting in the dark, finishing in the dark, navigating in a white out and being fully immersed in the beauty and challenge of the hills.
Since 'leaving' the outdoors as a job I work with DofE kids and also teach/assess navigation to the rescue team.