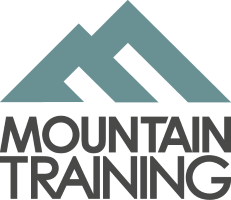 Having started walking in around 1998 in the hills and mountains of the UK I now hold CWA, CWAA, FCA and ML summer. Additionally I am a DofE supervisor, Accredited Assessor at all levels and a NNAS Bronze and Silver Provider.
Having gained my awards I use them both for freelance work and volunteering in climbing centres and have been lucky enough to take part in large scale events and work with several companies delivering DofE Expeditions. Moving forward I intend to supply bespoke courses in team-building and guided days alongside climbing courses and NNAS training and assessment.
I find it hugely satisfying to be able to introduce people to either the outdoors or the world of climbing. Seeing peoples faces when they achieve something is worth all the hard work.