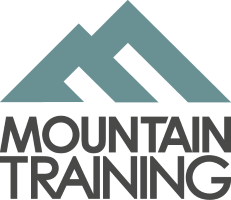 Former British Army Adventure Training Instructor, now a Freelance Outdoor Provider of Activities in both UK and Europe..
Been Mountaineering and Climbing since 1998, enjoy the Outdoor Adventure that is different every time we are out in the hills.
Climbing is fun and exciting, keeping you fit both mentally and physically.
In summary, Mountaineering and Climbing can help people relax away from their busy life style that can bring unwanted pressures. Also help build Leadership Qualities within a Professional Work place, help Develop Motivation, Build Self Confidence and Improve Personal Fitness.
I am also a qulaified Paramedic, HSE OffShore Medic, Dive Medic studying for a PG Dip in remote medicine. A Gorge Walking leader and Coasteering Leader. As well as holding the RCI I am MIA trained, I also have Tidal Vailidation, Non Lower Off Evacuation and Tyrollean set validation Certification in addition to IRATA rope access certification.