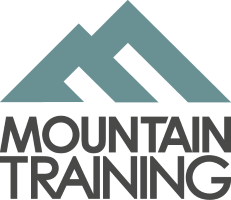 My walking career started early. I finished the Wainwrights in the Lake District just before my 18th birthday, and have also climbed all the Hewitts of England and Wales, some of them many times. I've also done most of the Munros, and about half the Corbetts.
I was lucky enough to be selected by Gore-Tex to take part in one of their annually sponsored ML Summer training courses held at Glenmore Lodge back in the 1990's. I've since worked extensively throughout all the mountain regions of the UK with companies such as Wilderness Scotland, North West Frontiers, Lomond Walking Holidays, Wild Ridge Adventure, and Shetland Walking and Wildlife. I now live in Cumbria where I run Graham Uney Mountaineering, offering guided mountain and environmental walks, as well as skills courses for walkers, including the Hill and Mountain Skills Scheme, Lowland Leader award and Mountain Leader award for Mountain Training, and cpd workshops for the Mountain Training Association. I use my ML Summer and Winter qualifications all year round, and am also a qualified Rock Climbing Instructor (RCI) holder, and a Mountaineering & Climbing Instructor (MCI) holder, so can offer rock climbing, scrambling and mountaineering courses too.
I just love being in the hills and moors, and get a great deal of satisfaction from teaching others skills so they can enjoy the outdoors safely too.