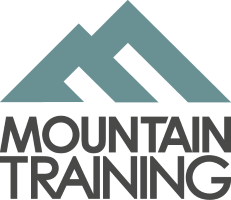 I started out as a summer ML in 2002 and have been running expeditions in the UK and overseas since then.
As a school teacher and a youth group leader with the air cadets, I understand the importance of getting young people out into the wilderness and to help them appreciate nature. For many years, I worked exclusively with young people, but in 2009 I started my own company with my wife and we've branched out to running courses and expeditions for adults and young people alike!
We've run expeditions to South Africa, Namibia, North Africa, Europe and South America over the last 10 or so years. This in addition to running courses and training in the UK summer and winter mountains.
I enjoy giving something back and am now a fellow with the Royal Geographical Society where I have supported their annual Explore conference for the past 4 years and through whom I deliver the Off Site Safety Management Course.
I am also a cas carer with Northumberland National Park Mountain Rescue Team.